Mohamed Mossaad +
Enas Siam
Flextock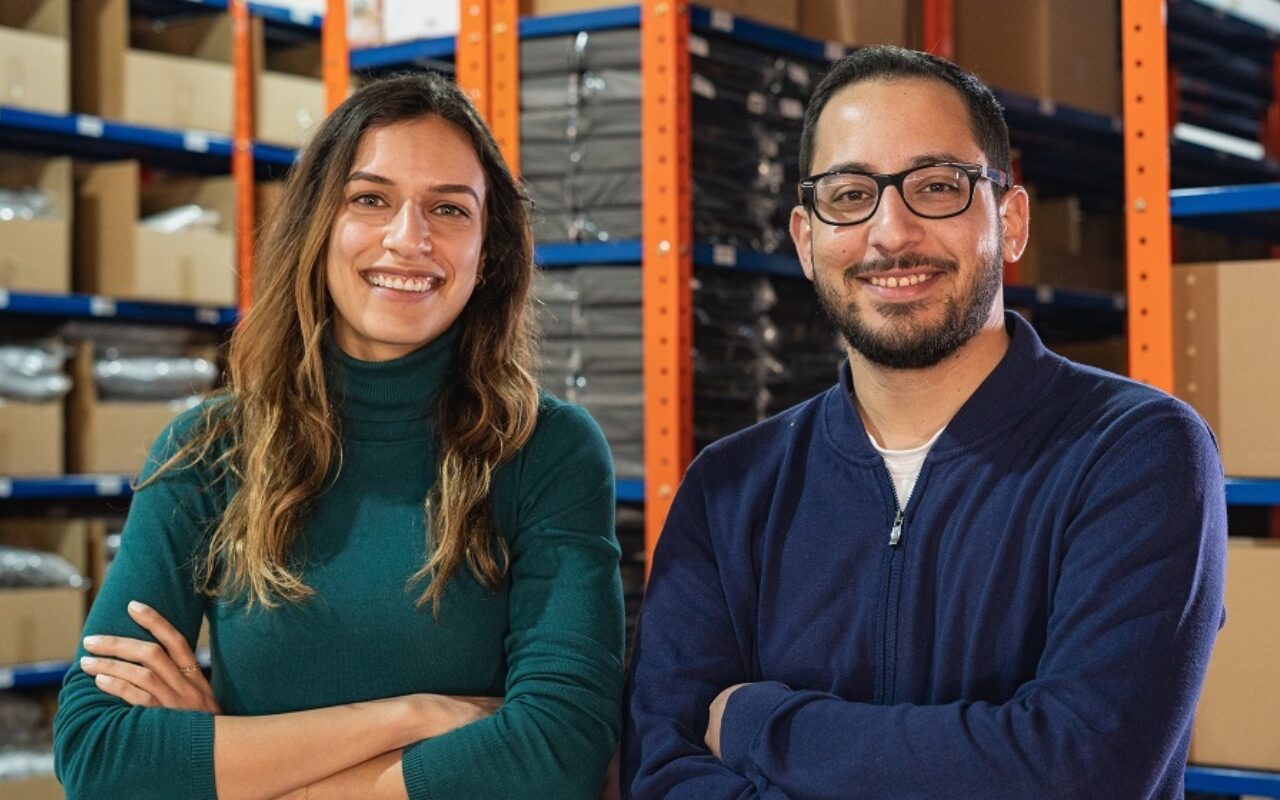 We are on a mission to enable all merchants, regardless of their size, to efficiently scale their brands. -Mossad
Launched in January 2021, Flextock is a tech-enabled e-commerce fulfillment provider in the Middle East. Flextock tags, packages, and ships products for merchants seeking to launch or scale their online commerce capabilities, leveraging relationships with logistics companies in the region. Learn more.
Currently serving Egypt (but with plans to expand into Saudi Arabia and beyond), Flextock leverages proprietary software to offer merchants end-to-end e-commerce fulfillment solutions on demand.
"Flextock is a purpose-driven company," says Mohamed Mossaad, Flextock's Co-Founder and CEO. "We are on a mission to enable all merchants, regardless of their size, to efficiently scale their brands. This new funding will help us achieve that. With it, we can turbo-charge our growth by further building our products and hiring a solid team."
Alongside Co-Founder and COO Enas Siam, Mohamed launched Flextock less than three months ago. In this short time, the pair has signed more than 100 merchants with more than 5,000 SKUs—and business is growing exponentially. The new funding will support Flextock's ambitions to capture as much of the region's $25 billion e-commerce logistics market as possible.

The investor group is energized by Flextock's enormous growth potential.
"Our mission is to find and back the world's top tech founders," says Alter CEO and Founder, Jesse Sullivan. "Mohamed and Enas are clearly that. Through Flextock, they are igniting growth in the Middle East, which will inspire a rising cohort of entrepreneurs in that ecosystem. They are just the kind of high-character, role model founders we are looking for."

"We recognize the massive opportunity in logistics presented by the rise of e-commerce in the region," says Mazen Nadim, the Managing Partner of Egypt-focused Foundation Ventures. "Flextock is building the underlying infrastructure, so that any e-commerce player can scale their operations on demand! We are proud to have been Mossaad and Enas's first backers and thrilled for the journey ahead."
"As the scale pace of the Middle East's digitally-enabled enterprise ecosystem accelerates, we believe that Flextock will be an integral layer for emerging retailers," says MSA Managing Partner Ben Harbrug. "On-demand, malleable, technology-driven externally managed logistics provides critical services at a superior quality and price. We believe that the next generation of regional commerce will be built on the Flextock platform."