The Alter Fellowship
Spend 6+ months working at one of our high-growth tech ventures around the world.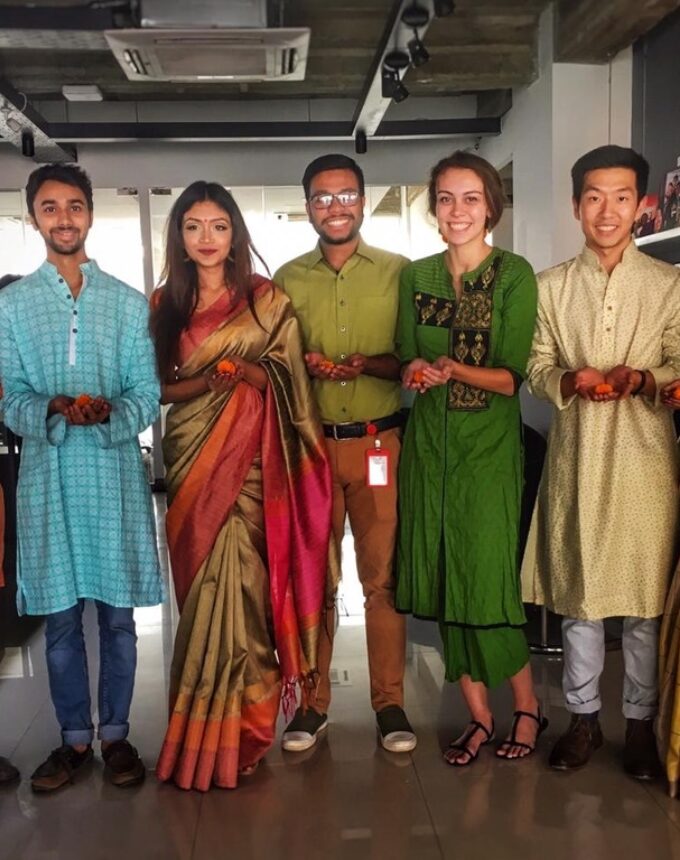 Our Fellowship Program provides exceptional consultants, product managers, engineers, and data scientists with an opportunity to work at one of our ventures, located in emerging tech cities around the world, for 6 months to a year.
Our ventures are high-growth startups that are at the forefront of tech and innovation in their respective markets. At the helm of our ventures are high-character founders who are not just building their companies, but defying the odds to build their countries as well. To achieve their ambitions, these founders are looking for elite talent to join their teams and help them scale. That's where Alter Fellows come in.
Our Fellows get matched with a venture and become completely embedded within their team. They work on key strategic initiatives across operations, strategy, finance, product, data, and engineering and hold high-ranking positions that typically report directly to the C-suite. The projects that Fellows usually work on vary based on the Fellow's skillset and interests, as well as the venture's needs, and oftentimes evolve as the venture grows.

Fellows will work on-site at their host venture's headquarters in Bangladesh, Indonesia, Mexico, Colombia, Brazil, India, Nigeria, Egypt or Pakistan for the duration of their Fellowship.
Since 2018, we've sent 80+ Fellows to 27 different ventures around the world.
"The Alter Fellowship offers an amazing opportunity to anyone who is interested in working in an emerging market, fast-growing startup, and high-impact role. It's a great balance of career progression and personal growth that I would suggest to any of my friends, peers, or colleagues."
— Jonathan Lopez, Fellow @ Kargo in Indonesia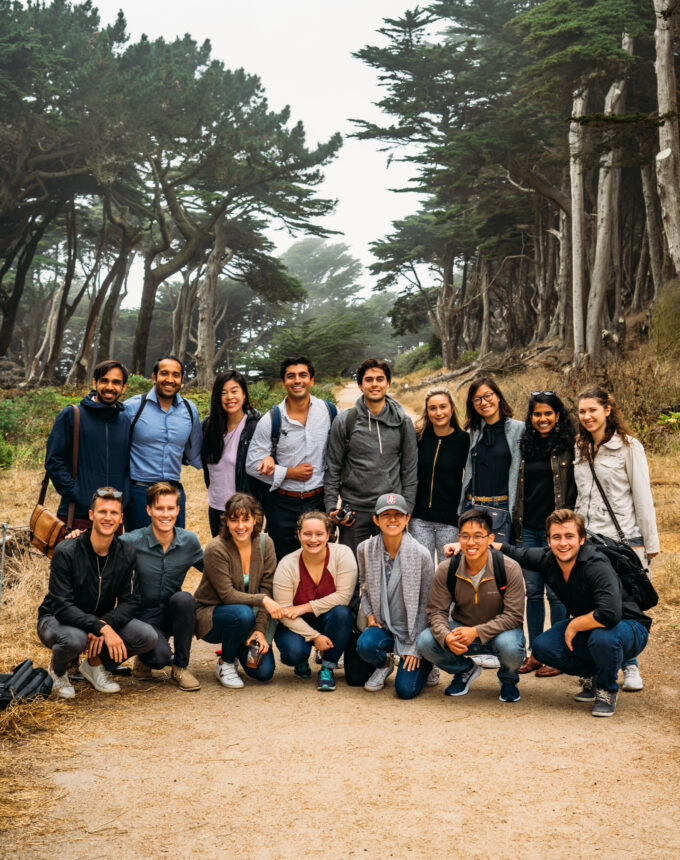 Alter Fellows are instrumental in the growth and strategic operations of ventures that are creating economic opportunity in the world's least developed places. Working alongside incredible entrepreneurs as they forge innovative paths in both their industry and country, Fellows will:
Use their skills and experience to create true impact on groundbreaking businesses operating in challenging environments
Gain start-up experience and learn how to wear many different hats in a rapidly-evolving company that is in a dynamic country
Work abroad, where they will be immersed in a new culture and geography
Work closely with the C-suite of their venture, providing opportunities to learn directly from some of the best entrepreneurs in the world
Mentor teammates and build capabilities in organizations for sustainable growth
Become part of the Alter Fellows community and connect with Alter's leadership team, network of Silicon Valley trailblazers, and global entrepreneurs
"The Alter Fellowship is a super valuable opportunity with access to outlier ventures making a dramatic impact on their local ecosystems. From a skills development perspective, the Fellowship offers lateral and upward career advancement opportunities that likely wouldn't be possible in our local ecosystems without prior expertise (e.g., CFO of a YC-backed venture)."
— Jordana Fremed, Fellow @ Kunduz in Turkey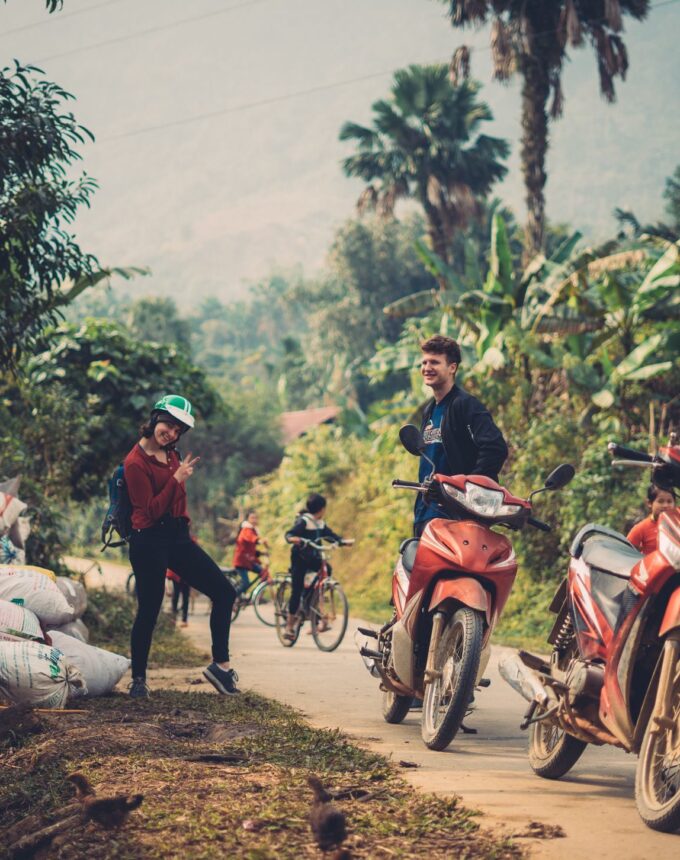 There are three Fellowship tracks you can choose from:
Management
Designed for management consultants who want to work on strategy and operations with a venture's C-suite. (In some cases, there may be opportunities to instead work directly within Alter on our own initiatives.)
Product
An opportunity for product managers or those with a strong background in business, tech, or design excited to own a product and drive cross-functional teams towards outcomes.
Engineering
Targeting software, data science, or other tech engineers who want to work with a venture's CTO to solve tough tech challenges to scale a venture.
Once you are matched with a venture, your host company will provide you with housing, transportation, and a stipend that comfortably covers all local living expenses. The Alter team will work with your venture to support you in acquiring your visa and with figuring out logistics for your move. The initial contract with your venture will be for a minimum of six months, with the option to extend your time to a year (or even longer) based on mutual interest between the Fellow and their venture.
Alter hosts Orientation for our incoming cohort of Fellows before they set off to their host countries. At Orientation, our Fellows get the chance to hear from the Alter leadership team, our entrepreneurs from around the world, and our past and current Fellows, as well as bond with their cohort. Alter also provides a guide to your new country and city, as well as support, community, and guidance during your Fellowship.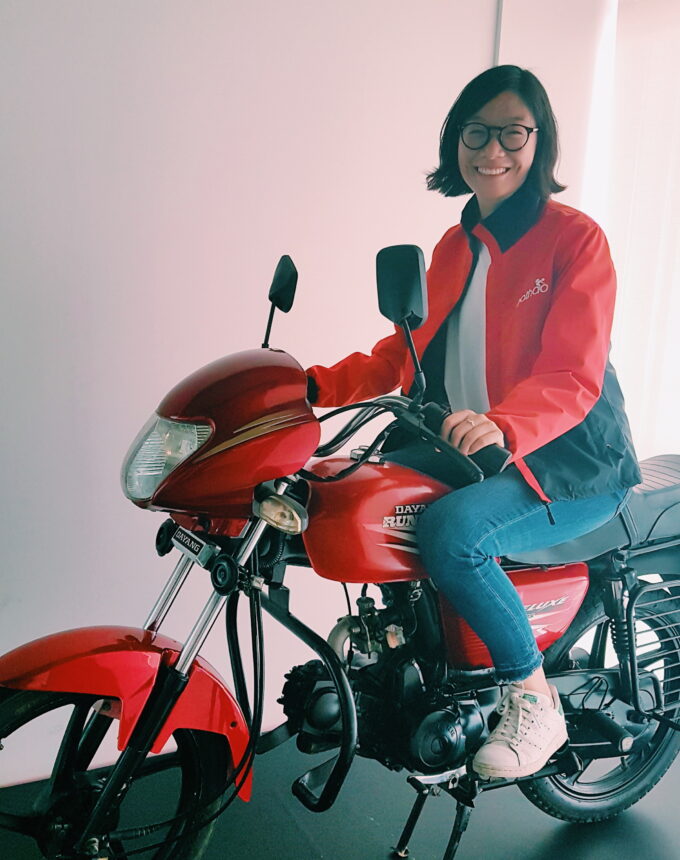 Our Alter Fellows say "yes" to the unknown, to the challenge, to the chance to work on something bigger than themselves. They're not afraid of giving up comfort for a new adventure. They have top-notch professional skills with the strong character and drive to back it up. They are ambitious, not afraid of risks, persistent, and want to help transform economies in emerging markets.
In addition to these traits, we are looking for candidates with these types of backgrounds:
Management Fellows
2+ years at a top management consulting firm, ideally including independently driving parts of client projects and maintaining strong relationships with client teams
Product Fellows
2+ years in product management or experience working in cross-functional product teams, with expertise in business, engineering, or design at a high-growth startup or top tech firm
Engineering Fellows
1+ year in a software engineering, data science, or another engineering role at a high-growth start-up or top tech firm, with the ability to quickly adapt to new technologies.
An undergraduate degree
Candidates are not expected to be fluent in any language except for English. (Exception for some of our ventures in Latin America)
Candidates are not expected to have experience in a specific industry/country.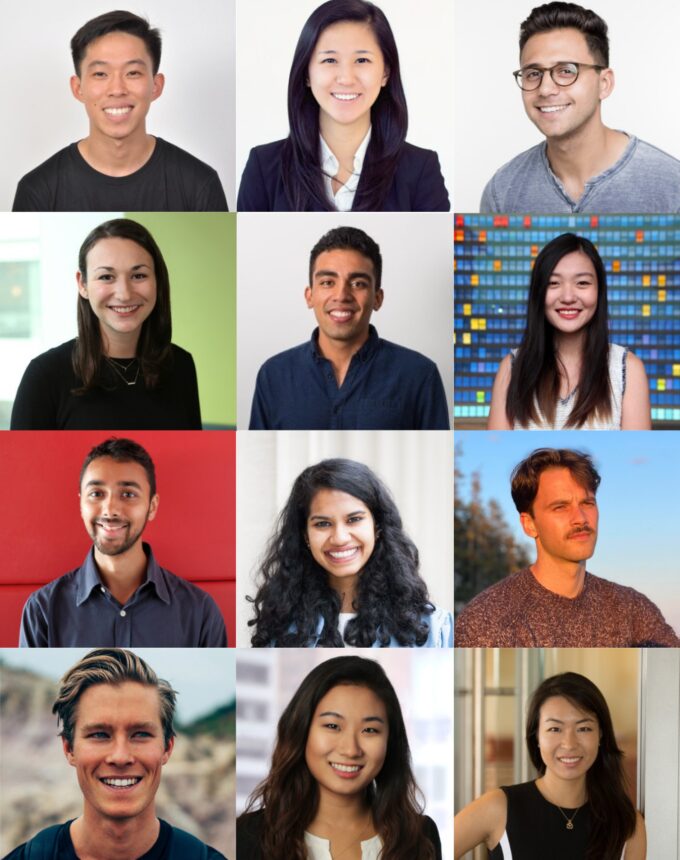 Our alumni have gone on to work at top tech and consulting companies, start-ups, and grad schools across the U.S.
12 of the 79 Fellows that have completed the program have transitioned to Full-Time roles within their ventures.

Watch Alter Fellow Kunal Mehta talk about his Fellowship experience while he walks through the streets of Dhaka:
Don't Think Twice: The Alter Fellowship

Check out why Eric Chen chose to drop life as he knew it for a career in Jakarta:
Read a Q&A with Tim Cho to see how his Alter Fellowship propelled him to Harvard Business School:
Check out Jonathan Lopez's story about how he went from working at one of our ventures in Indonesia to being at the forefront of a rapidly growing start-up in the US:
At the Forefront of a Start-Up
Read about Ella Cheng's journey that took her from McKinsey to a start-up in Bangladesh to Coinbase:
Read how Ian Yanusko was still able to find adventure and community during the pandemic while working from Istanbul:
Altered Perspectives

Listen to Aileen Aebischer, Sangya Gyawali, Alberto Lambert and Chirag Das Manyapu chat with Ana about their Fellowship experience.

A Deep Dive into the Alter Global Fellowship
We have two cohorts per year: Spring and Fall. Applications for the Spring 2023 Cohort of Fellows (late-March start date) open from October 17th - November 22nd! Stay tuned. The earlier you apply, the better! The application process is as follows:
The first round of interviews are conducted by Alter to determine skills and culture fit.
Once you pass that first stage, you are invited to begin interviewing directly with our ventures.
Alter will work closely with you to find a good venture for you to interview with based on your experience and the venture's needs.
You will go through the interview process for that specific venture. If it is a great fit at the end of the interview process, the venture itself will extend you an offer to join their team.
Check out our Fellowship Program brochure for more info about the application process and beyond.
Questions? Connect with our Fellowship Lead at [email protected]

Come and venture boldly with us!
"The Alter Fellowship was an amazing opportunity to learn from world-class entrepreneurs. I've developed a better appreciation for the global start-up landscape, and have been both inspired and challenged from my experience."

— Spencer Park, Fellow @ Paystack in Nigeria